Understand the ins and outs of a personal loan to help you make an informed decision when deciding if a personal loan is right for you.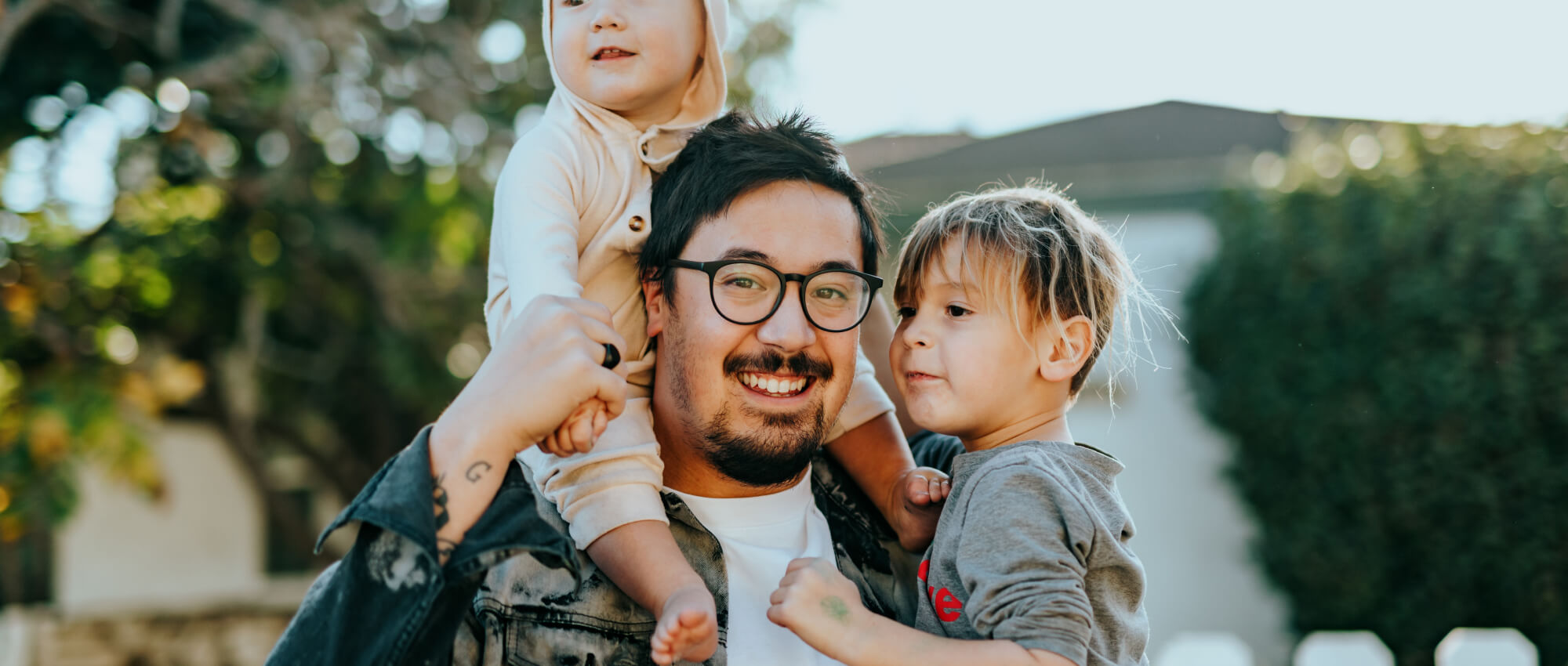 Imagine getting access to thousands of dollars immediately and getting your hands on that item on your wish list items right now rather than six months down the track. Now imagine not having to imagine that. Enter – personal loans.
Getting a personal loan can feel intimidating. In the past, they came with quite a lot of paperwork, processes, and fine print. Fear not, the world of personal lending has come a long way and getting access to finance ican be a relatively uncomplicated process, from applying through to making repayments.
In this post, we'll run through some of the ins and outs of a personal loan to help you make an informed decision when deciding if a personal loan is right for you.
What's a 'personal' loan exactly?
Personal loans are where you borrow money from a bank or non-bank lender, that could be anything from a car to cosmetic surgery. You determine the loan amount based on your needs, and how much the lender will approve you for - and this is repaid with interest over a set period of time.
An unsecured personal loan is simply a type of loan that doesn't require an asset as security and therefore offers customers more flexibility and generally a faster application and approval process by not having to supply additional details.
Personal loans come with interest rates (more on that below), which is expressed as a percentage and calculated based on your loan amount and term. Generally, repayments are made monthly and by having a fixed interest rate, you'll know the exact monthly amount due every month. This typically makes monthly budgeting (and budget forecasting) easy, with the benefit of being able to calculate the date you'll make your final repayment!
What are some of the things I could use a personal loan for?
The list of things you can use an unsecured personal loan for could be fairly long! Here's a few we prepared earlier:
The industrial-chic kitchen renovation of your dreams
Finally setting up a home cinema room
Buying a 1970s vintage car
Study loans to get you through a degree
Streamlining your debts
A new puppy to go on beach walks with
If there are any items 'of limited' your lender will ususlly let you know this in their Target Market Determination documentation. You can check out Alex Bank's here to giev you an idea.
What about interest and fees?
Interest rates
An interest rate is a percentage you'll pay on top of the loan amount, usually calculated annually. Put simply, it's the fee you'll be charged for borrowing money from the lender.
Different banks charge different rates, so make sure you do your research before deciding which one is best for you. Comparison sites such as Canstar, RateCity and Finder offer a comparison on various personal loan products to give you a clear view of rates and other product features to compare.
Comparison rates
You might see the term 'comparison rate' term thrown around, it's important to take note of this when you're looking at loan options. A comparison rate includes the interest rate AND most of the other fees and charges relating to the loan. This information is provided in order to be fully transparent on the true cost of the product when including fees.
Establishment fee
Some lenders will charge you a fee upon approval of the loan to cover administration costs involved with the application and setup. This is either paid upfront or added to the loan balance.
Ongoing fees
An ongoing fee is a regular charge to maintain the loan, typically charged on a monthly or annual basis.
While these won't be overly expensive fees, they do add up over the life of the loan.
Early exit or early repayment fees
An early exit or repayment fee is the fee charged to make additional payments or end your loan before the agreed to term, it's essentially a penalty for being proactive in your repayments.
Late payment fees
A late fee is exactly that, a fee charged for making repayments later than your agreed to terms. Whether or not these are charged would be determined on your choice of lender.
A Personal loan (might) help to improve your credit score
Sorry, we know we said "might". A personal loan could help to improve your credit score - but only if you actually make your repayments on time!
That's because it can demonstrate your ability to pay down a debt correctly and therefore could give your credit score a boost.
Similarly, applying for too many lending products, whether a personal loan or credit card, could negatively impact your credit score. Applications will be recognised on you credit profile, and too many in a short time frame may have a negative impact on your score and possibly flag you as a risk.
Do your persoanl loan research
Personal loans are not a one size fits all, each lender has slightly different features (and fine print) to consider. Before taking out a personal loan, a smidge of research and market comparison will help you find a loan that's best suited to your situation.
What to consider when researching:
Is a personal loan the right product or is there other options to consider?
What interest rate is being offered (this one's important)
Fees and charges on the loan
Loan term
Application turnaround time
Digital vs paper application process
With the right personal loan product, you could achieve your goals sooner rather than later and make repayments that suit your budget and situation.
So, how does the Alex Bank personal loan stack up against the competition?
Fair question. We'd ask us that too!
Our personal loan was built to deliver customers a faster, simpler, and fairer banking experience.
We've used the latest technology to build our personal loan to be completely online – meaning it's a 100% paperless application process, and should only take you about 5 minutes to complete.
We offer personalised rates to ensure each customer gets a fair rate based on their situation, no early repayment fees, and no establishment fees.
Our personal loan has been awarded by several leading comparison sites for being an all-around nifty little loan product, more on that here.
Have a closer look at our personal loan and get an estimate of your interest rate.
Be sure to check out all product details, terms and conditions before deciding on if an Alex Bank personal loan is a good fit for you.