Looking to increase the value of your property? Here are some tips on how a home improvement loan could help you. Keep reading to learn more.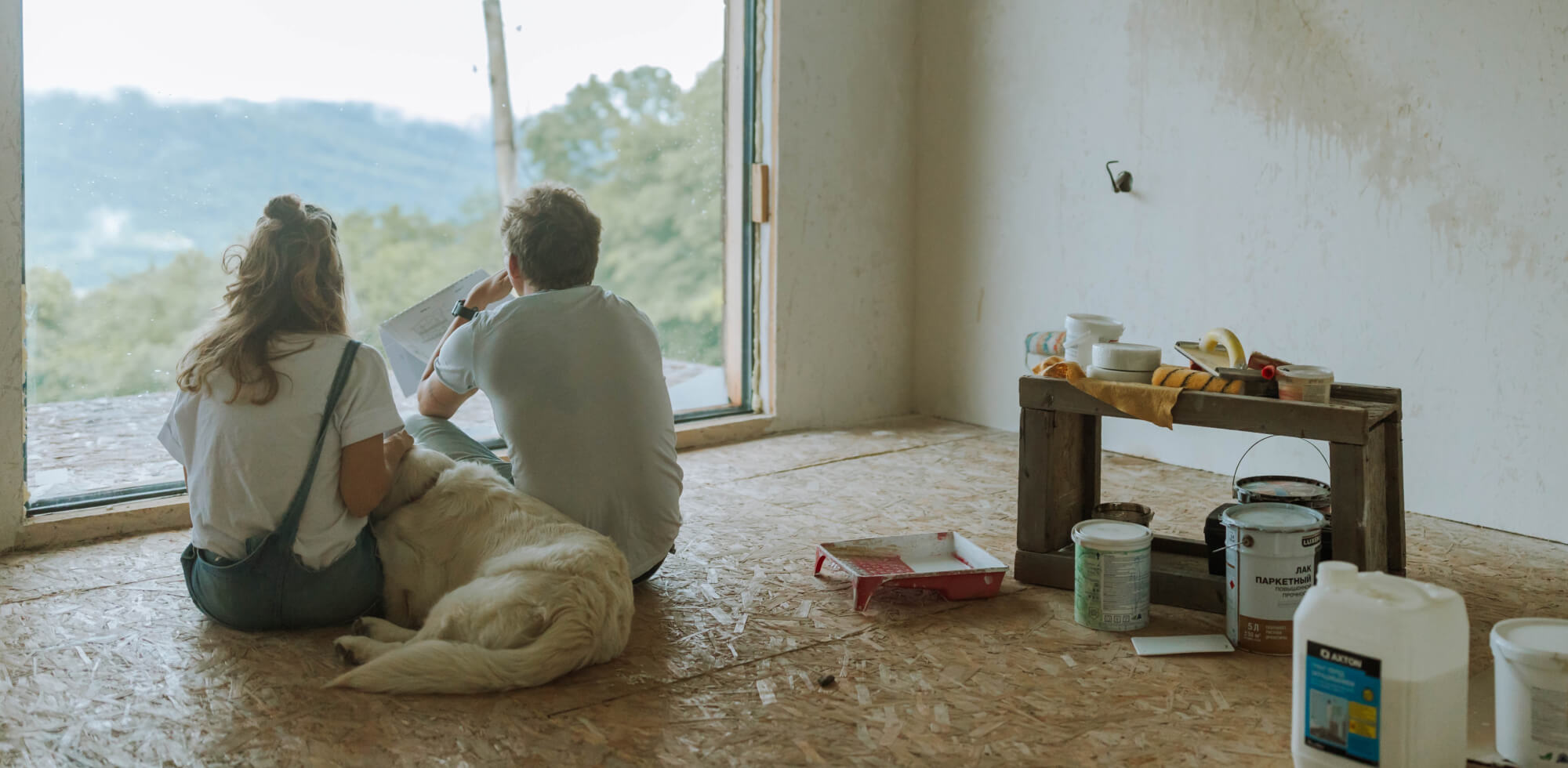 Your home is more than a place to nest and rest. It's also likely to be your most valuable asset. And a few well-chosen and carefully planned renovations could grow your home's value – and give your lifestyle a rewarding uptick.
We look at some of the home improvements that could add value to your property – plus tips on what might be better to avoid.
What home improvements could increase the value of your home
Plenty of projects will add to your home's value – even something as simple as refreshing interior and exterior paintwork or polishing floorboards could see a satisfying jump in value.
However, there are key areas of the home, notably the kitchen and bathroom, where a makeover can have real potential to boost your property's market value.
The key is to take the time to plan your project, and if your budget is limited, prioritise those improvements that you can afford to complete to a high standard.
Kitchen Renovation
Kitchens are no longer just a place to store and prepare food.
These days the kitchen is the heart of a home – a place to gather with family and friends, share special times, and of course, prepare memorable meals!
If you decide to sell your home, the kitchen can also be one of the first places potential buyers are likely to inspect closely.
Kitchen makeovers also offer the opportunity to improve your home's energy efficiency through new appliances.
Fortunately, kitchen renovations can be achieved on a variety of different budget sizes.
The latest Archicentre Cost Guide shows a kitchen renovation can cost between $15,000 and $43,000. You could pay less with a basic flat pack kitchen from the local hardware, but the sky really is the limit if you opt for top of the range appliances and the latest hand-carved tiles.
The good news is that a kitchen makeover could represent money well spent in terms of the value it adds to your property. A quality kitchen renovation can potentially add an extra 5-15% to your home's market value.
Give the bathroom a facelift
The bathroom was once "the smallest room" in the house. Not anymore.
Today, a bathroom suite is a luxurious space with features that can include a spa, custom-designed tub, under-floor heating or warmth-infusing overhead lighting.
Of course, all these high-end features are optional.
Simply adding a fresh coat of paint, a new vanity unity or modern tap fittings can make for a successful bathroom renovation.
Whichever option you choose, giving the bathroom a makeover will add to your home's appeal, help make it more attractive to prospective buyers, and create a nicer environment to live in.
In terms of the cost, the 2021 Archicentre Cost Guide says a full bathroom or ensuite renovation can have an average cost of $12,000 to $27,000.
It's not nickel and dime stuff. But this could also be one of the most financially rewarding home renovations. According to real-estate agency LJ Hooker, giving your bathroom a spruce-up could potentially add $4 to your home's value for every $1 spent.
Add Additional Space
Who couldn't do with more space?
Whether you're adding to the square footage of living areas, putting in an extra bedroom to accommodate a growing family, or adding a granny flat to the backyard, renovations that create more living space hold plenty of appeal.
As more of us work from home these days, creating separate spaces for work and play can transform the average property into a multi-functional space that meets the needs of different family members – and even different generations, all under one roof.
If your home is an apartment, adding an extra room may not be an option. But creating additional storage spaces can add value. It may also enhance the property's appeal to tenants if you're thinking of renovating an investment property.
How much you should budget for additional space depends on the nature of your project. An affordable option can be to create two rooms out of a single large space by adding internal walls.
Or you may prefer a full-scale extension. If your outdoor area has sufficient space, a granny flat offers a versatile range of uses.
And according to property investment expert Andrew Crossley, the reward of adding an extra room could make an uptick in your home's value of as much as $95,000.
Landscape the property
Landscaping your outdoor space is a project that can be undertaken yourself or by engaging a professional.
Whether you need to hire a landscaper depends on the complexity of your landscaping project and your budget.
A quick scan on hi-pages shows that you could expect to pay about $55 to $70 per hour for an experienced, qualified landscaper – with plants and other materials on top of this.
Either way, transforming an overgrown garden into one with attractive garden beds, tidy fencing and perhaps outdoor entertaining spaces has the potential to add an extra 7% to your home's value
Add Attractive Features
A renovation offers plenty of scope to make your home a more pleasant space to live in. Relatively low cost projects that can deliver quick results include a coat of paint to refresh the colour scheme or new floor coverings.
One aspect of renovating that can add value while saving money is to make your home more energy efficient.
Demand for eco-friendly home features is growing in Australia , and projects such as adding solar panels, or installing energy efficient appliances can help you cut utility bills. The Climate Council of Australia estimates energy efficient homes could save homeowners an average of $450 annually on heating and cooling costs.
Summary: How To Increase The Value Of Your Home
The bottom line is that there are plenty of opportunities to add value to your property through quality renovations that transform the indoor and outdoor areas of your home.